Complete Shopping Center Maintenance
From parking lot to interior, we provide complete cleaning programs for your center's needs. Our services include hand blowing all walkways, building foundations and curb lines and sweeping of all parking and roadways.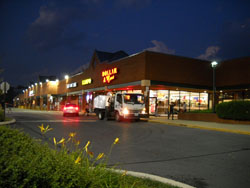 Well maintained parking areas and sidewalks are key to attracting customers. Many people consider exterior cleanliness to be as important as interior cleanliness.
Parking Lot Sweeping
We will power sweep and vacuum entire asphalt areas, paying special attention to blow all loading dock areas, rear entrances, areas around dumpsters, curb and corners, blow all dirt and debris from sidewalks along with many other services we can provide.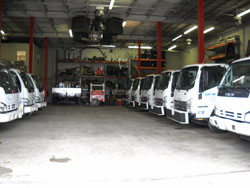 Porter & Janitorial Services
We will empty all trash cans as well as change liners as requested.
Wiping down dust and dirt from trash receptacles, window sills, telephone booths, and post office boxes is our standard practice.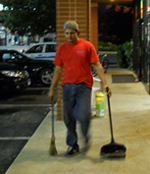 For the center itself we also provide Tenant Eviction services as requested, which includes cleaning and removal of all items left by the tenant. Upon request, we will remove all taped paper advertisements from booths, columns and light poles and signage left on walks.